WINDOW CLEANING, BOCA RATON, FL
Make your windows sparkle and shine with soft washing.
Every time a storm blows through your area, your windows get spotted with dried watermarks. And over time, dust, grime, tree sap, and bird droppings naturally build up on your window glass. If you're tired of looking out of dirty, dusty windows, get windows that sparkle and shine from the outside in with the power of soft washing.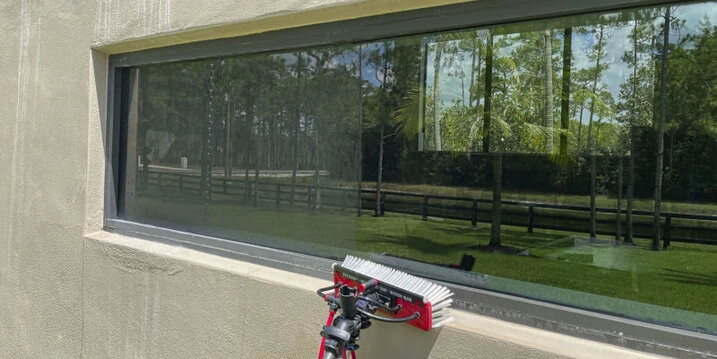 At VSP Softwash, we're a soft washing company in the Boca Raton, Florida area known for our great service and the incredible results we get when we wash homes. When we provide window cleaning services, we soft wash instead of pressure wash. This gets great results for your windows for the following reasons:
With our window cleaning solutions, we get rid of the dirt and grime at its source. This makes your windows look cleaner for longer.
Soft washing is gentle on your windows, so you don't have to worry about us damaging your window glass or your surrounding landscaping.
Because our window cleaning solutions completely clear away buildup, your windows will look better than they have in a while.
Become the envy of the neighborhood by having us soft wash your windows! And not only can we soft wash your windows, but we can clean your home from the roofline to the foundation. For more information about soft washing and how it can get unbelievable results for your windows and the rest of your home, contact us today.
Our team at VSP Softwash offers the high-quality exterior cleaning services you need to keep your Boca Raton, Florida home looking its best.