GUTTER CLEANING, BOCA RATON, FL
We offer thorough gutter cleaning services to help you keep these essential structures in great condition.
Here at VSP Softwash, we understand that you care about your home, business, or other property, and we want to help you keep your building in good condition. We offer a variety of exterior cleaning services designed to keep your structures looking immaculate and to get rid of damaging mold, mildew, algae, and other contaminants, and one of the most important and popular of these services is gutter cleaning.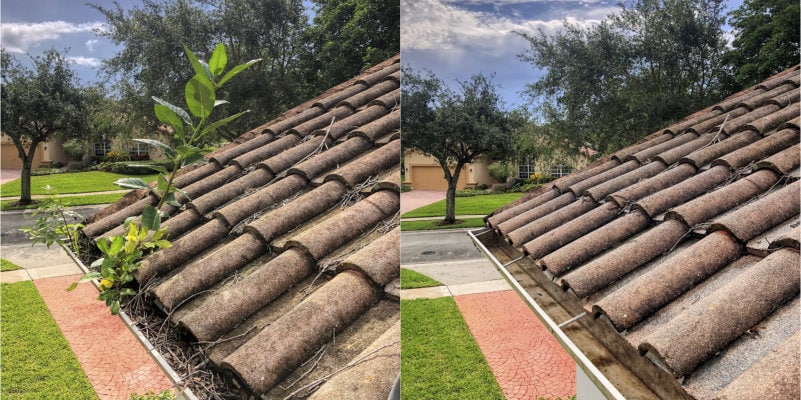 Your gutters are responsible for protecting your building from water damage—they channel rainwater away from the foundation to prevent it from soaking into the ground and causing this essential structure to rot. However, your gutters cannot do this job effectively if they are clogged with leaves and debris, which is why it's so important to keep them clean and why our team offers professional gutter cleaning services. We will clear out any leaves or other debris that may have collected in your gutters, and then we will thoroughly clean the surface to get rid of dirt and contaminants as well. This will produce a thorough clean that will ensure that your gutters remain in great condition and that they can continue to function effectively for a long time yet.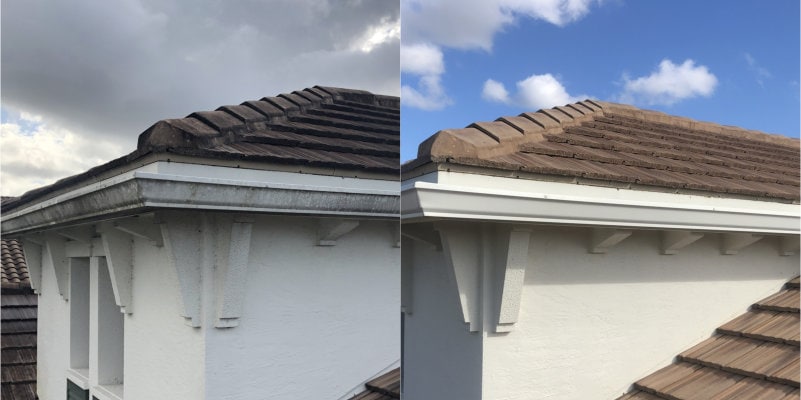 Our team is proud to serve the Boca Raton, Florida community, and we want to help you take the best care of your home. If you are tired of having to clean your own gutters, we encourage you to give us a call to learn more about our gutter cleaning services.
Our team at VSP Softwash offers the high-quality exterior cleaning services you need to keep your Boca Raton, Florida home looking its best.