SOLAR PANEL CLEANING, BOCA RATON, FL
Enhance your solar panels' performance with soft washing.
Your solar panels help you cut back on your utility bills by converting the power of the sun into usable electricity. We want to make sure your solar panels keep providing good results and help you increase your sustainability efforts. This is why we offer an alternative to power washing that can keep your solar panels clean without causing any damage.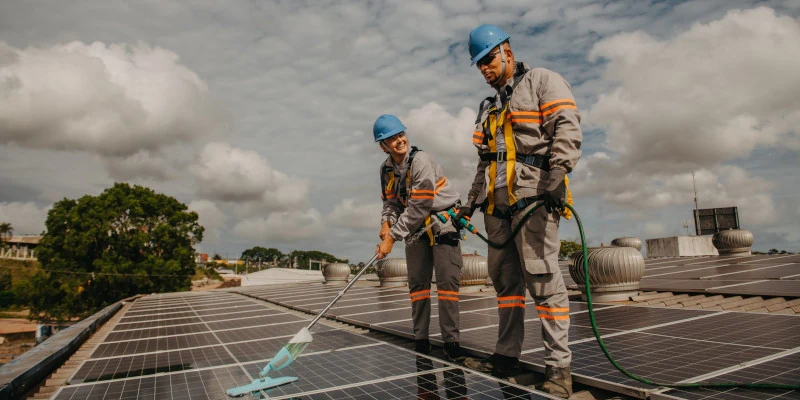 When your solar panels are caked in dust, dirt, and grime, they won't be able to produce as much electricity for your home. Just like your roof, your solar panels can be compromised by dirt, pollen, mold, and algae, which can impact the amount of sunlight your panels collect when it's sunny outside. To make sure your panels can absorb maximum sunlight, having us come and perform solar panel cleaning is the way to go.
Because we are a soft washing company, our solar panel cleaning solutions won't damage your panels. The best part is that our solutions will do more than just rinse dust and dirt off of your panels. Our biodegradable detergents and state-of-the-art equipment will fully clean your solar panels without causing any damage or harming the interior components. And since our solutions clear away grime at its source, the results will last even longer than normal pressure washing.
Our highly trained, professional, and friendly technicians will get great results when performing solar panel cleaning at your home in Boca Raton, Florida. To get an estimate or to learn more about our approach to exterior cleaning, contact us at VSP Softwash today.
Our team at VSP Softwash offers the high-quality exterior cleaning services you need to keep your Boca Raton, Florida home looking its best.