AWNING CLEANING, BOCA RATON, FL
We offer expert awning cleaning solutions to help you keep these structures looking their best.
Most people know Florida as the Sunshine State, and while it certainly gets plenty of sun, it also gets plenty of rain as well. Either one of these conditions can make going outside highly unpleasant, which is why so many businesses and even homes have awnings installed over their windows and pathways. Of course, in order to make sure that these awnings can do their jobs effectively, you will need to keep them clean, and you can turn to our team at VSP Softwash to get the help you need to do just that. We offer expert awning cleaning services that will keep these structures in great condition.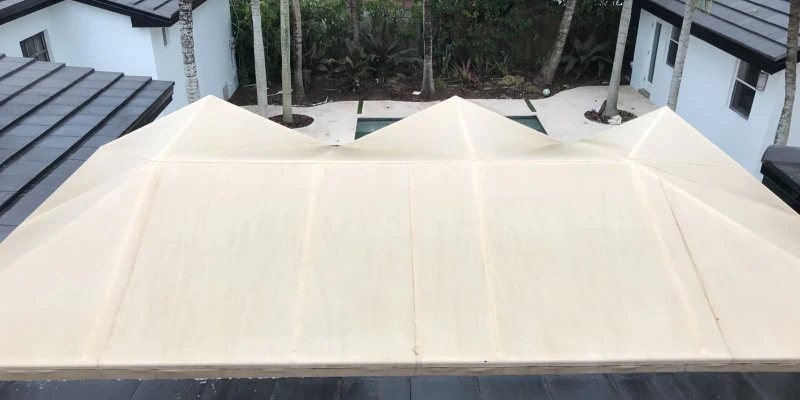 Because awnings are typically made of light materials, such as fabric, plastic, or aluminum, they need to be cleaned with care to avoid damaging them. Our awning cleaning services use a method known as soft washing that is perfect for this purpose. First, we treat the awning with specialized, biodegradable cleaning solutions to loosen the dirt and grime, then spray everything with a light jet of water to wash it all away and leave the awning itself looking as good as new.
Our team is proud to be a part of the Boca Raton, Florida community, and we want to help you do what's best for your property. If the awnings on your windows or over your pathways are looking dull and dingy, just give us a call today in order to get our awning cleaning experts on the job as soon as possible.
Our team at VSP Softwash offers the high-quality exterior cleaning services you need to keep your Boca Raton, Florida home looking its best.